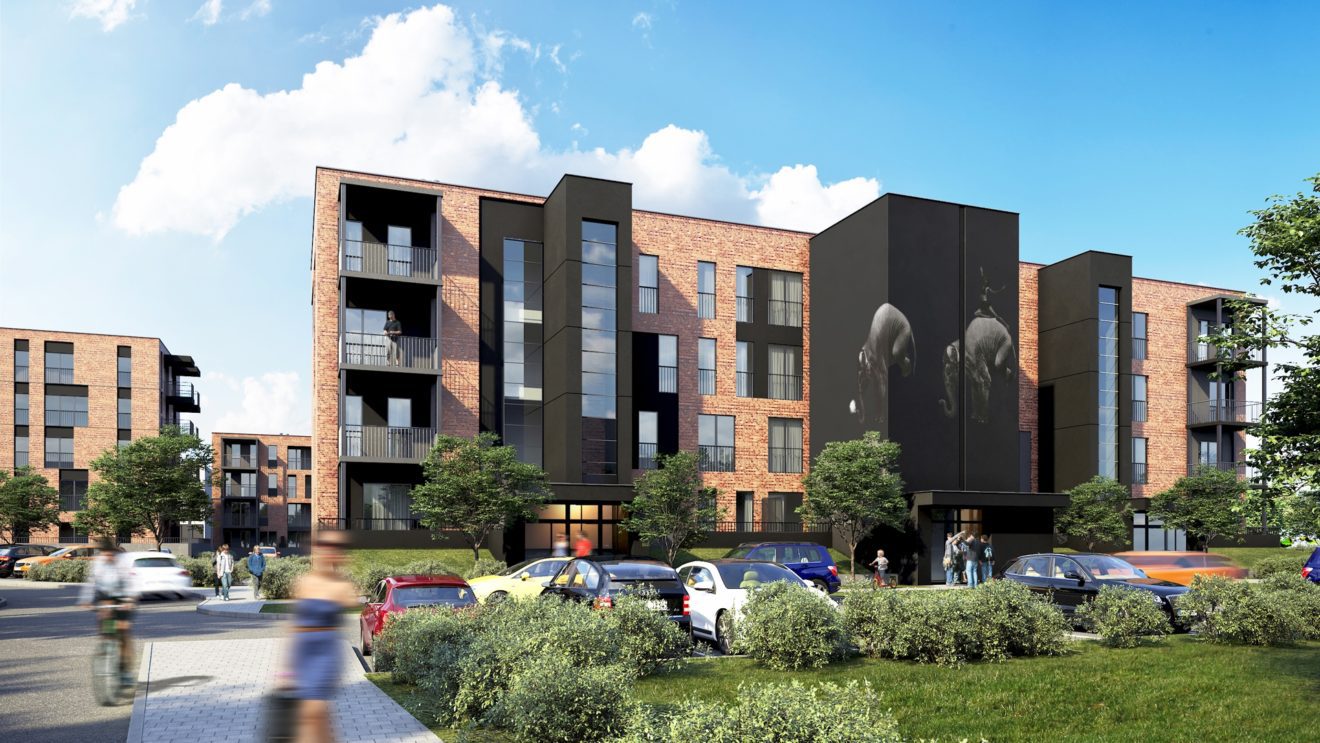 New Horizon- the Art of Living
New York has had them for decades, for several years the idea breaks records of popularity and interest in Łódź, however in Podkarpacie no one has tried it so far. The first loft in this part of the country is being built in the Krasne commune, near the borders of Rzeszow- for those who want to live in a unique way, in a unique environment, in exceptional conditions.
Until recently, these buildings contained Faculty of Art of University of Rzeszow, nonetheless they were purchased by New Horizon Development with the intention to make their interiors a residential complex. It is unique because of its location, surroundings, functionality of the living area and also one thing which differentiate it from other housing estates on Podkarpacie: history of this place.
Since New Yorkers began to adapt old, former factory buildings into flats, these buildings have become a byword for unique places for special people. The idea caught on in Łódź, in which the fallen textile industry left many buildings of which architects were creating convenient, safe and prestigious micro-estates. Similar qualities are to be met by the idea of the New Horizon in Krasne in post-academic buildings. What seems to be an advantage of few others is a comfort, safety, functionality, calmness , but at the same time great road linking with capital city of Podkarpackie voivodeship. It all will be combined with art and lots of greenery around. Because it is possible to live not only comfortably but also beautifully.
– We have consciously decided to cooperate with architects from MWM. They are remarkably principled in the matters of the quality of architecture and space, as well as they perfectly control the economic and technical sides of investments- it was such a great support for us. We expected an outstanding project to be made, but what they created surprised everyone. Those who saw our visualization for the first time was surprised that we are making New York in Krasne- as mentions Mirosław Nowak, the CEO of New Horizon Development. And we additionally decided to sustain a nature of the place where art has been created for years. Therefore, our philosophy is: The Art of Living. We do not build only to sell, we primarily build something in which we would like to live.
The walls of the renovated façades will be decorated with murals of recognized artists, in the future murals will please the eyes while being placed on common internal spaces of buildings. It will not be a block of flats whose inhabitants have remained anonymous to each other for years, it is to be an enclave of a small community for which the apartment is kind of refuge where they want to return.
– We focus on aesthetics, comfort of life, safety, a combination of values that until now and on such a scale has never been in Podkarpacie- ensures CEO Nowak. Our idea is seen as an elite solution, however we assume that this should be the standard of living, and the prices we offer are extremely competitive on the housing market. If someone does not want to live among high-rise buildings, in a block of flats, in a place devoid of aesthetics, then our offer is addressed to him. If someone appreciates coziness, calmness and safety more than hustle and bustle of a crowd, then this proposal is for him.
And there is nothing against others copying the idea of placing the art elements within the surroundings of the living area.  Meanwhile, the preparations for the condo conversion of two university's art department buildings in Krasne are being proceeded. The third one will be built from scratch, but it is going to architecturally refer to the first two. In the first stage, approximately 100 apartments in the middle of the next year are supposed to be ready to move into.  And another of them in a perspective. As well as nursery, kindergarten- everything in order to make this place convenient for its residents. Coziness, safety, small community, lots of greenery around and… art. The art of living.
Nowiny