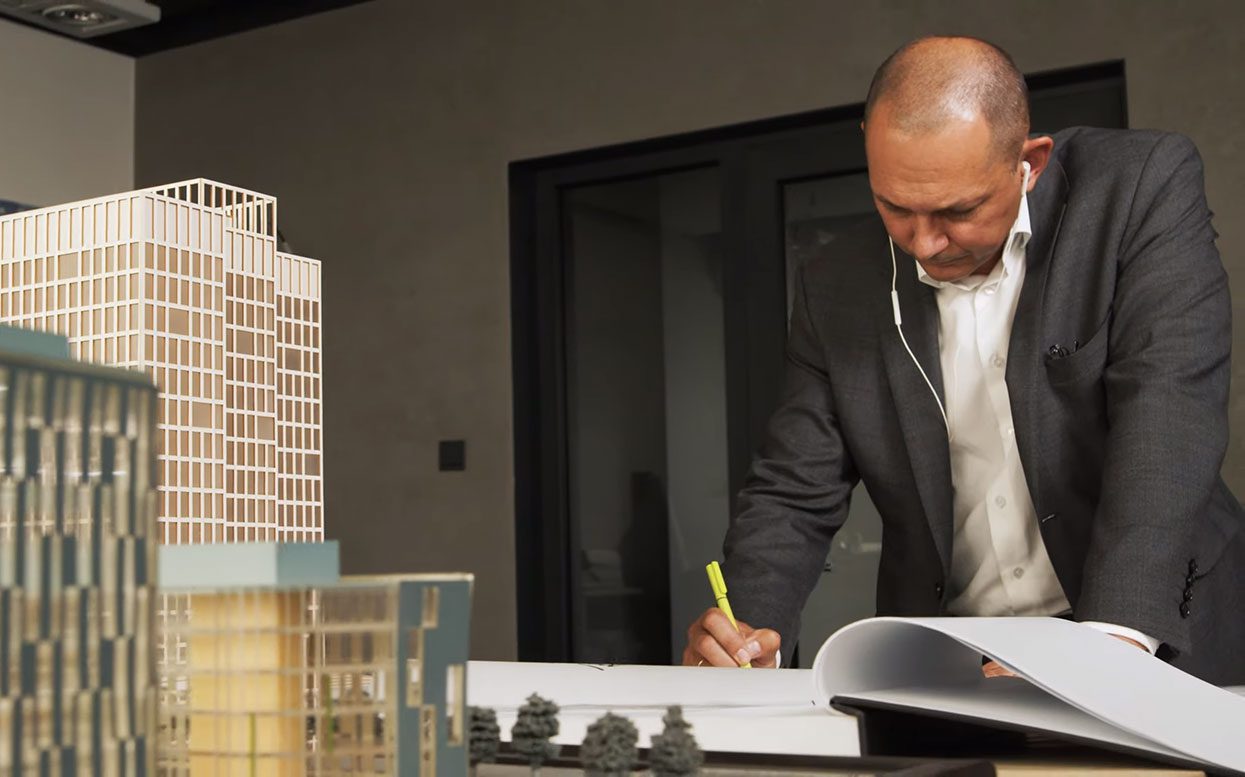 Quality inspired by passion
MWM's office for a while has become part of the filmset in HENSFORT's advertising video
📽 In the movie "Quality inspired by passion", we have combined the world of window production with music 🎹 and architecture🛕. The result is an impressive image that, in difficult times of the pandemic shows that values such as beauty, passion, pursuit of self-improvement are universal and timeless values.
🎭Starring:
🤵 Przemo Winnicki – one of the most talented Polish pianists of the young generation.
🎧 Maciej Łobos– architect, founder and partner in the MWM Architects studio, responsible for i.a. the projects of the Arłamów Hotel, Galeria Rzeszów (Rzeszów Shopping Mall), the iconic Rzeszów footbridge, the IKEA Shopping Center in Lublin and settlements and apartments in many Polish cities.
🦸‍♂️ HENSFORT employees whose passion for work and desire to create products of the highest quality is reflected in the modern machine park, which we created together with Fimtec-Polska.