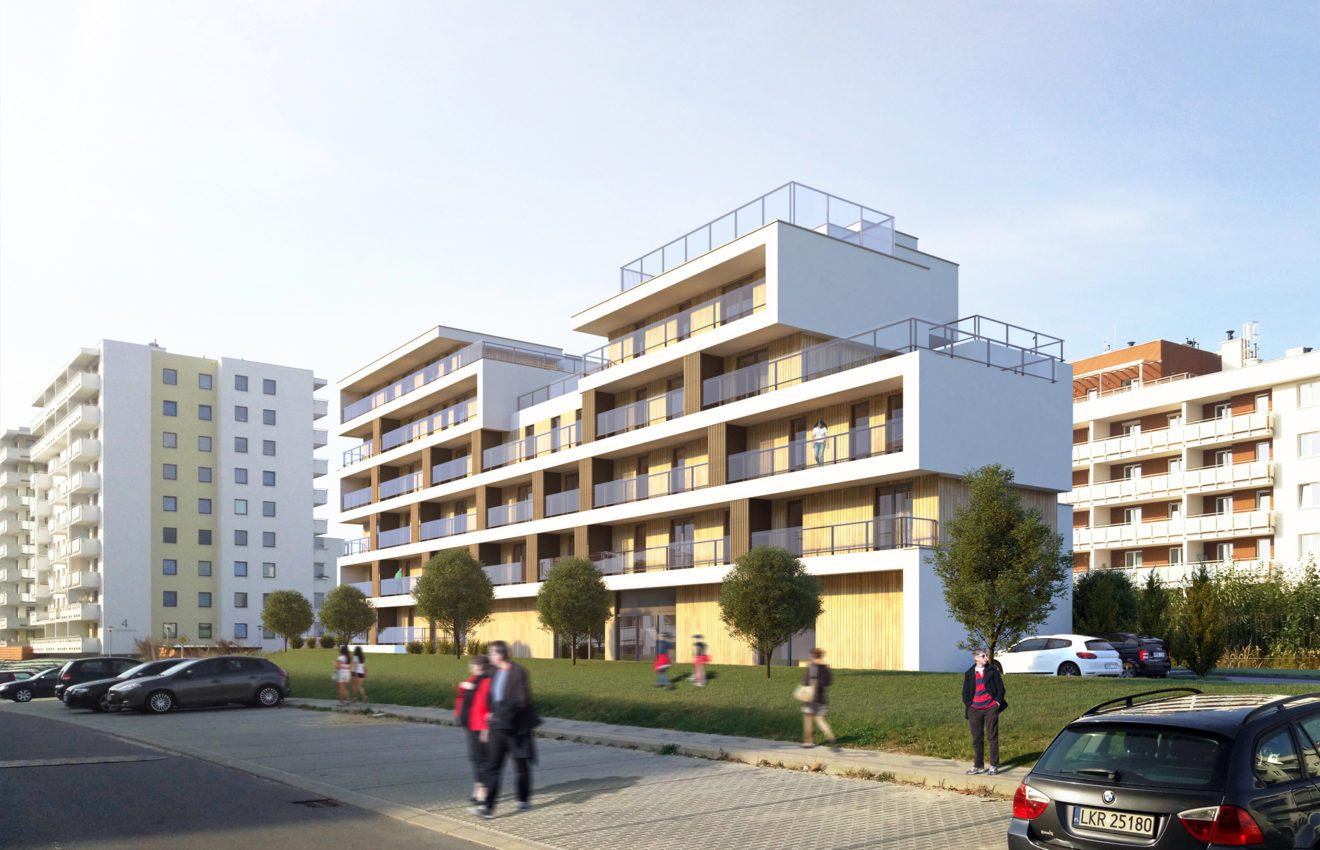 The building with green roof terraces is to be built on the "Projektant" housing estate in Rzeszów
An architecturally interesting residential building a private investor intends to build in the area of Żmigrodzka and Baligrodzka streets in Rzeszów. Part of the roof is to be used for common green spaces.
The project of the block was developed by MWM Architects from Rzeszów. The modern block is to be built on a plot of land between the development of the Projektant housing association and Adma company. It will be a complex of two residential buildings located on narrow, parallel plots of land located in the center of Rzeszów housing estate "Projektant".
-The shape of the buildings determined by the dimensions of the plots was further emphasized by the horizontal lines of balconies wrapping the façade, from which the entire investment took its name – explains Maciej Łobos from the MWM Architects studio.
The apartments will be located on the ground floor and five floors above. Green terraces and recreational spaces for residents have been planned on the roofs of the buildings. The façade of the building is to be finished with elements in the color of natural wood. Although the design of the building is more modern than the surrounding blocks, its body fits perfectly into the surroundings. The complex is expected to be built by 2022.
https://nowiny24.pl/budynek-z-zielonymi-tarasami-na-dachu-ma-powstac-na-osiedlu-projektant-w-rzeszowie-wizualizacje/ar/c1-15403974