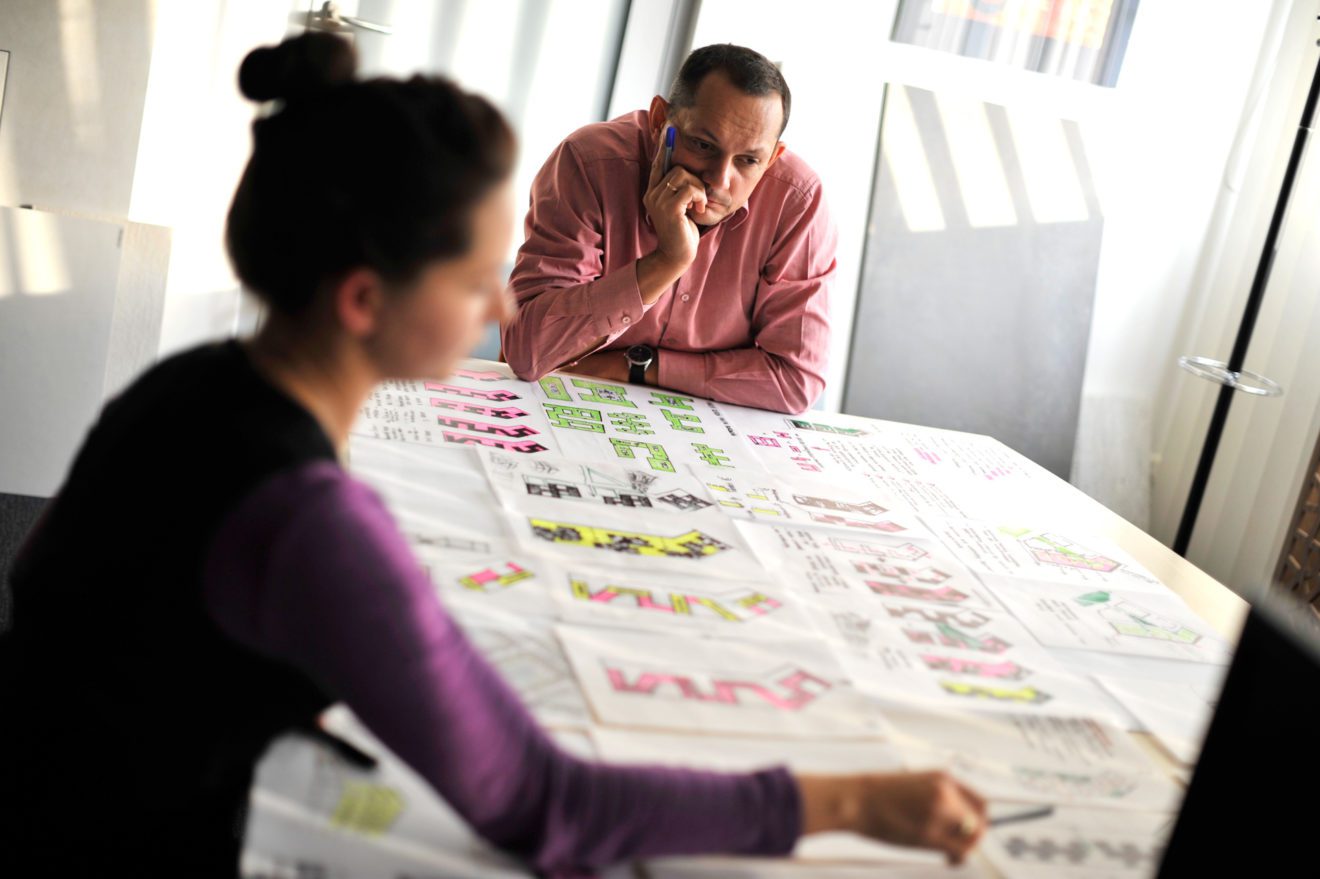 People are not robots, they need contact with another person
What restrictions and disadvantages does the Home Office have? Why do we need offices? Does in the creative industry, as architecture is, it possible to switch to remote work? Architect Maciej Łobos, co-founder and chairman of the board of MWM Architects, presents his opinion on the experiment with remote work in his studio.
– In mid-March 2020, under media pressure and hysteria, we bent down and closed the office, switching to remote work. Daily meetings with on-line employees and exchange of information in project teams took place. Unfortunately, we quickly learned that in an industry which is extremely creative and demanding teamwork, which is architecture, such system has no chance to work – says Maciej Łobos.
Working on multiple projects at the same time requires flexibility and quick decision-making, he says. It's also a constant mutual inspiration, which is like bouncing a ball – an idea between members of a design team.
– It works only when we have direct, personal contact with each other and we can perceive the behavior of colleagues with all senses – points out the architect.
– In addition, and this is probably a situation completely independent from the industry, we have noticed that remote work requires iron discipline. At some point I realized that I can spend all day in a pyjama and a bathrobe, that I do not want to shave myself, and the work stretches for the whole day, because after all we have a lot of time, we can read a book, drink coffee, take a nap, etc., etc. As a result, the balance between work and family life breaks down, and this makes work less effective – believes Maciej Łobos. – I have the comfort that I live in my own house and have a study where I can close and work quietly. Unfortunately for people who live in a 48-meter apartment with two toddlers, working in such conditions is a nightmare. One of the heads of a large IT company who I know has experienced that. He was shocked when, during an online meeting, he saw the conditions in which live and work his – as he thought – extremely well-paid employees – he says.
After a month of experimenting with remote work, in mid-April 2020 at MWM Architects, it was decided that the team would return to the office. – I was in the company right after Easter, and the whole staff came back successively. After a long May weekend, we were all on board and the work started go fully- he recalls.
– People are not robots that can be locked in the server room, plug in their power supply and push the start button. We are social individuals and we need contact with others. We need inspiration, clapping on the back, eating together, and sometimes even more importantly, we need someone to kindly advise us and help us to get back on track, because each of us sometimes loses its distance from what he does – says the architect.
How does he assess hybrid work? – This is an excellent idea, provided that the State does not step in what the employee and the employer agree between them. From an employer's point of view, anything that makes us work more efficiently is good. Sometimes someone has to stay at home and if only they can work, then it is no problem. This happens sporadically with us, because the specificity of the creative industry and probably also our work system, however, cause us to want / we must / like to meet in a team directly – concludes Łobos.
Has the last year brought something good in the work system? – Greater conviction of some customers for online meetings. If we are a few hundred kilometres apart, it is a huge saving of time and therefore money. Suddenly, it also turned out that many official matters can be handled electronically. We have been working remotely with subcontractors and consultants for a long time – it is possible – sums up.
#whyoffice
read: https://www.propertynews.pl/biura/ludzie-to-nie-automaty-potrzebuja-kontaktu-z-drugim-czlowiekiem,89322.html