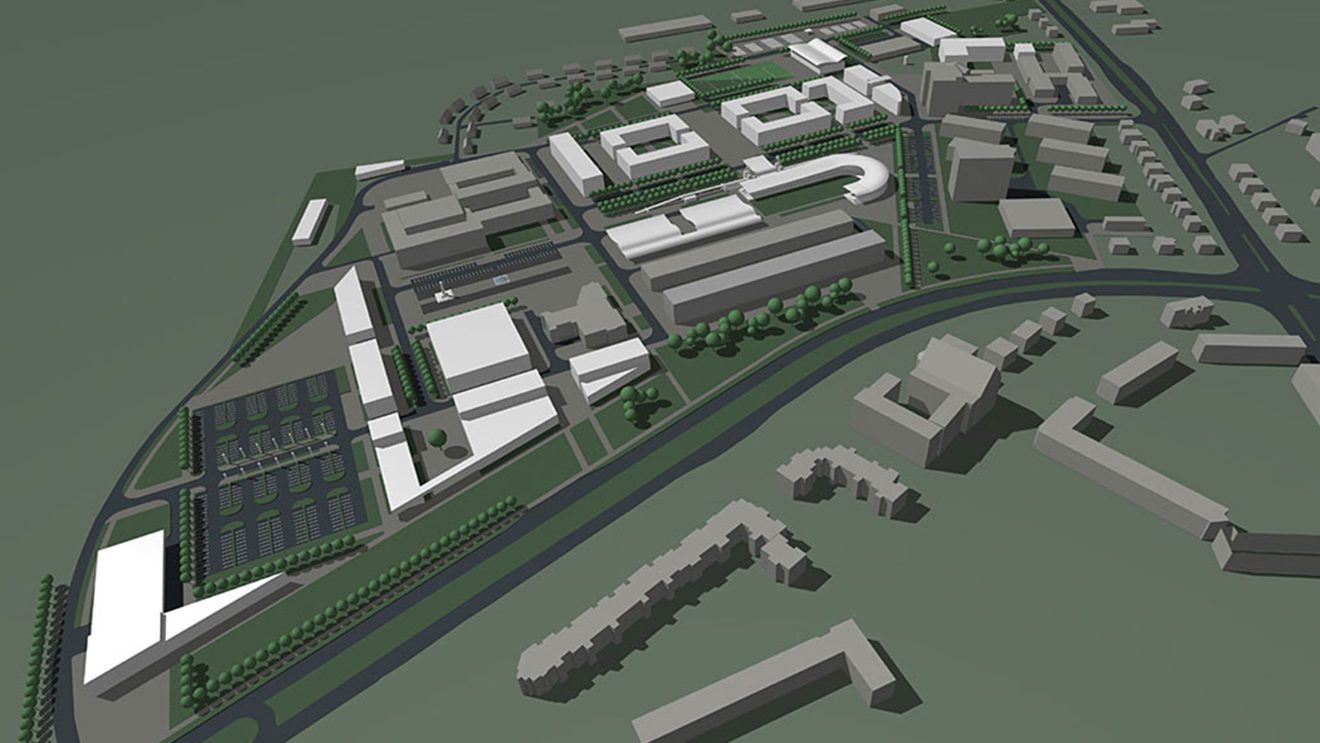 Rzeszow University of Technology in 20 years
Although the national budget lacks money for universities, Rzeszow University of Technology is planning its development by 2020.
Six works from Wrocław, Gliwice and Krakow were submitted for the competition organized by the Rzeszow Branch of the Association of Polish Architects to develop a concept for utilization of the Rzeszow University of Technology areas (between Poznańska St., Podkarpacka St. and Warsaw Insurgents St.). Jury chaired by prof. Wacław Seruga- dean of the Faculty of Architecture of the Cracow University of Technology awarded the first price (PLN 15,000) to the ''MWM- Project'' team from Rzeszow. The team consist of two architects: Marcin Smoczeński and Maciej Łobos, as well as Wacław Matłok, who studies architecture in Wroclaw. The second prize has not been granted, however the third one (PLN 7,000) went to Paweł Kowalski, a fifth-year student of architecture in Wroclaw.
The area around Warsaw Insurgents Avenue belongs to the university and numbers approximately 35 ha. The University of Technology would like to locate new buildings of existing and planned faculties as well as dormitories, a canteen and a recreation and sports complex. Between Podkarpacka St., Poznańska St., and Warsaw Insurgents Avenue have already been built the headquarters of the departments of Chemistry, Civil Engineering, Environmental Engineering, Mechanical Engineering and Aviation, together with dormitories and dining hall. Architects of Rzeszow assumed that the facades of the planned building complex would be directed towards the thoroughfare which is Warsaw Insurgents Avenue. They will include: buildings of vice-chancellor's office and libraries as well as further located new building of the civil engineering department along with dormitory complex with new dining hall.
The complex of sports facilities with arena theater, L-shaped, indoor tennis courts and a swimming pool are noteworthy. A collision-free passage was planned in the basement, leading from dormitories to the arena theater, as well as catering complex. Parking lots are provided for one thousand cars. Green areas are going to have its place between the buildings.
by Antoni Adamski, Nowiny