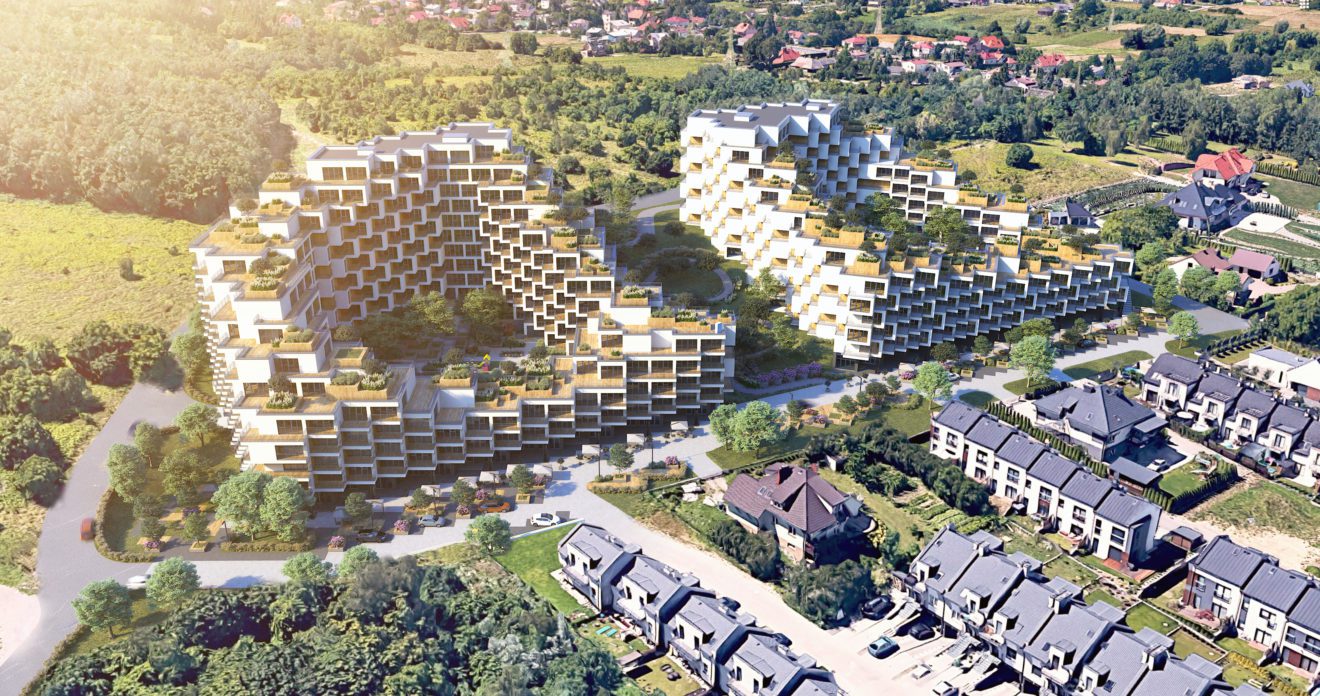 Spacerowa street – project presentation
There was supposed to be high-rice blocks, resembling those located on Athenian Hill, but the residents of terraced houses and single-family houses at Spacerowa Street said: No. For two years, due to consecutive appeals, they have been impeding an investment that is supposed to change lives on their street. On July 25th 2019, the first public presentation of a new project for the construction of a multi-family housing estate at Spacerowa took place at the Bristol Hotel. MWM Architects studio proposed much more human-friendly hill development than in the previous ideas.
The project was based on three ideas. The first is connected to hill development modeled on European cities, where buildings are located densely next to each other, and streets align transversally between them.
The Second- making Spacerowa the first "woonerf zone" in Rzeszow, similar to the ones operating in the Netherlands. There, in the 1970s, residents of a small and very busy street dismantled the asphalt, cobbled the road, and put flower pots next to it to force slower traffic on car drivers. They had their way, setting an example for others.  Today, there are several thousand woonerf zones in the Netherlands. Spacerowa St. would also look like this. A winding road with benches and flower pots would run along a 30-meter wide road lane.
The third idea is to restore the natural urban fabric in this area. And to propose a varied space, in which green constitutes 40 percent and which is close to the services, instead of plain screen of block of flats.