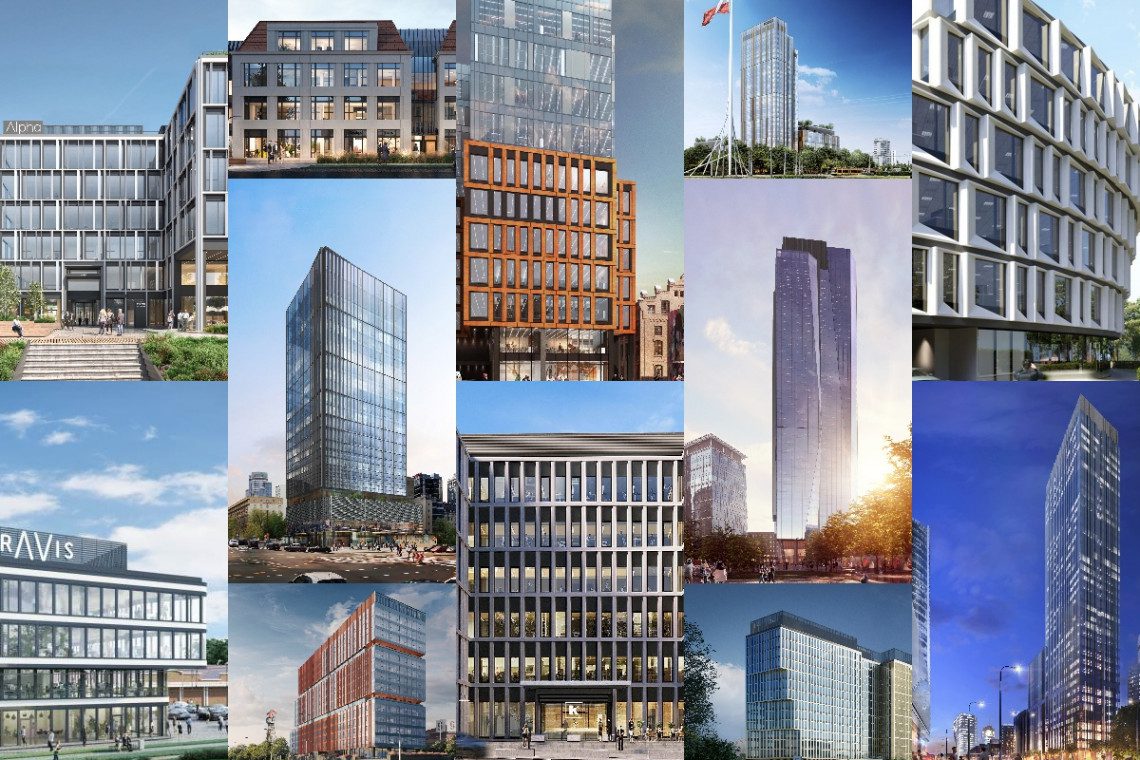 This is how the skyline of Polish cities have changed. We are waiting for these office facilities
The pandemic did not stop office investments in Poland. Later this year, the construction of several office buildings will be completed, and work on further projects has begun. What facilities the skyline of Polish cities will be enriched with?
Corner Point, Rzeszów; the design: MWM Architekci; the investor: Lemax
The building will be located in a unique place, in the very center of Rzeszów, at the confluence of Lisa-Kula, Zygmuntowska and Moniuszki streets. The plot is exposed on all sides and adjoins to one of the most important crossroads in the city, and every building that will be built there will become the subject of criticism and a permanent element of the cultural identity of the city.
The designed building by MWM Architects is intended to restore the human dimension to urban tissue, by organizing and supplementing the buildings and creating valuable public spaces. In accordance with the classical principles of urban planning, special attention is paid to the traditional continuity of the frontage of urban streets, filling torn urban tissue, the need to properly close the corners of the buildings and creation of dominants
The form of the façade is a nod to traditional, historical facades of midtown tenement houses, which are full of details in the form of portals ledges and bays. – We wanted to create a building of a similar character, but with the help of modern means of expression. In addition, the angle of rotation of façade and window elements allows for less penetration of the sun inside, which increases energy efficiency and increases the comfort of work – points out Maciej Łobos, an architect, chairman of the board, MWM Architects.
read: https://www.propertydesign.pl/architektura/104/tak_zmienia_sie_skyline_polskich_miast_na_te_obiekty_biurowe_czekamy,33478_6.html