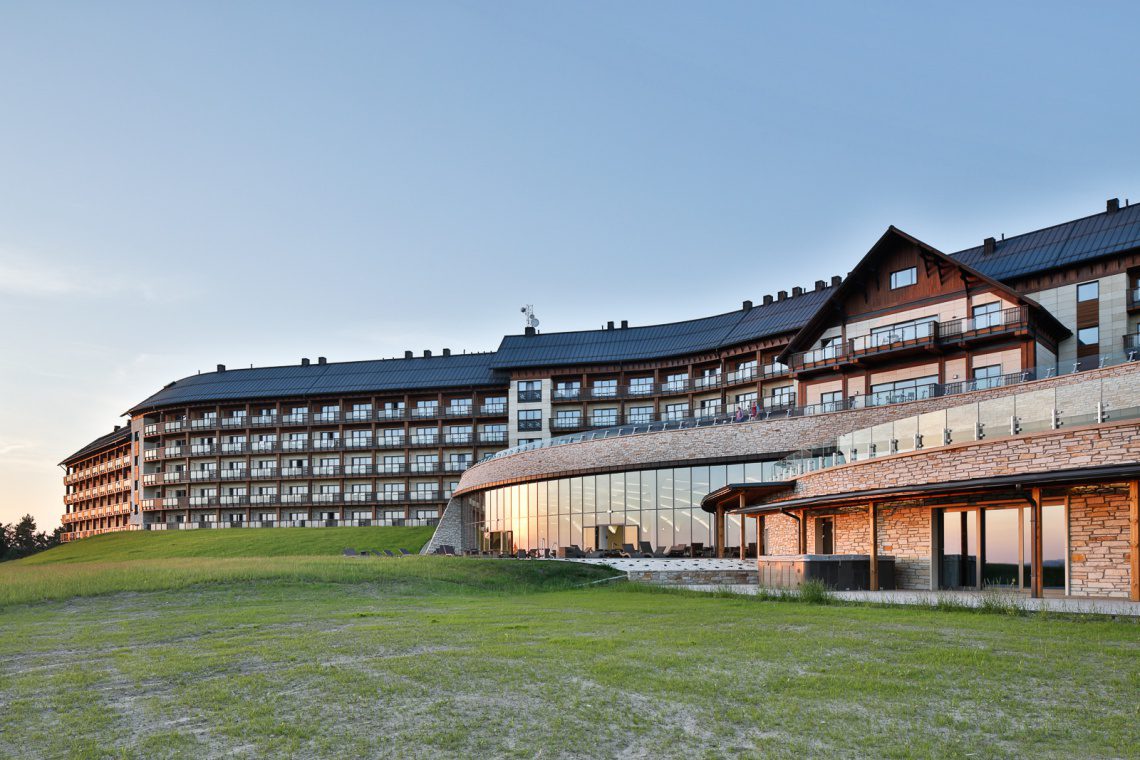 An important distinction for the Arłamów Hotel
The Arłamów Hotel in Ustrzyki Dolne was selected to the final of the BE Inspired 2014 competition, which takes place on the occasion of annual The Year in Infrastructure conference in London. MWM Architects studio is responsible for the architectural design of this unusual hotel facility.
MWM Architects has been nominated in a ''Innovation in building'' category. This time, the studio did not manage to win.- This nomination for the final three in a world is a great honor for us and kind of confirmation that we are heading in a right direction – says Maciej Łobos, architect and the CEO of MWM Architects studio.
The first place went to Morphosis with its fantastic project of a campus from Los Angeles. The ''Year in Infrastructure'' conference is held every year in London in the first days of November. This is an important forum for a discussion and exchange of experiences for the largest engineering companies in the world.
The four-star Arłamów Hotel is an extremely versatile, comprehensive facility for leisure, sport and conference, equipped with modern SPA & Wellness zone.
https://www.propertydesign.pl/architektura/104/wazne_wyroznienie_dla_hotelu_arlamow_projektu_mwm_architekci,2933.html