Location:

Lublin, Al. Spółdzielczości Pracy

Client:

IKEA Polska, Inter IKEA Centres Polska

Area:

90 000 m2
Type:

Interior Design, Retail

Status:

Completed

Design:

2012-2016

Construction:

2016-2017
Scope:

Multi-branch Concept Design, Building Permit Design, Tender Design, Interior Design, Site supervision
Certificates:

BREEAM VERY GOOD
MWM Team:

Marcin Smoczeński, Maciej Łobos, Adela Koszuta-Szylar, Jakub Dudek, Aleksandra Machniak, Agnieszka Pętlak, Piotr Rzeźwicki, Tomasz Kudła, Jakub Brzewski, Magdalena Nobis, Anna Wojtaczka, Dawid Kudła, Michał Lewandowski,
Colaborators:

Architecture:

Jakobsson+Pusterla, BDP, Archmo, Bazukastudio

Structural Engineer:

BDS Projekt

Machanical & Public Health Engineer:

IMG, Resan

Electrical Engineer:

DF Projekt

Roads and Civil:

Altrans

Consultant BREEAM:

Colliers

Photo:

Tadeusz Poźniak
Contractor:

Strabag, Hochtief, Mercury Engineering, PA Nova S.A.

Project Management:

Bilfinger Tebodin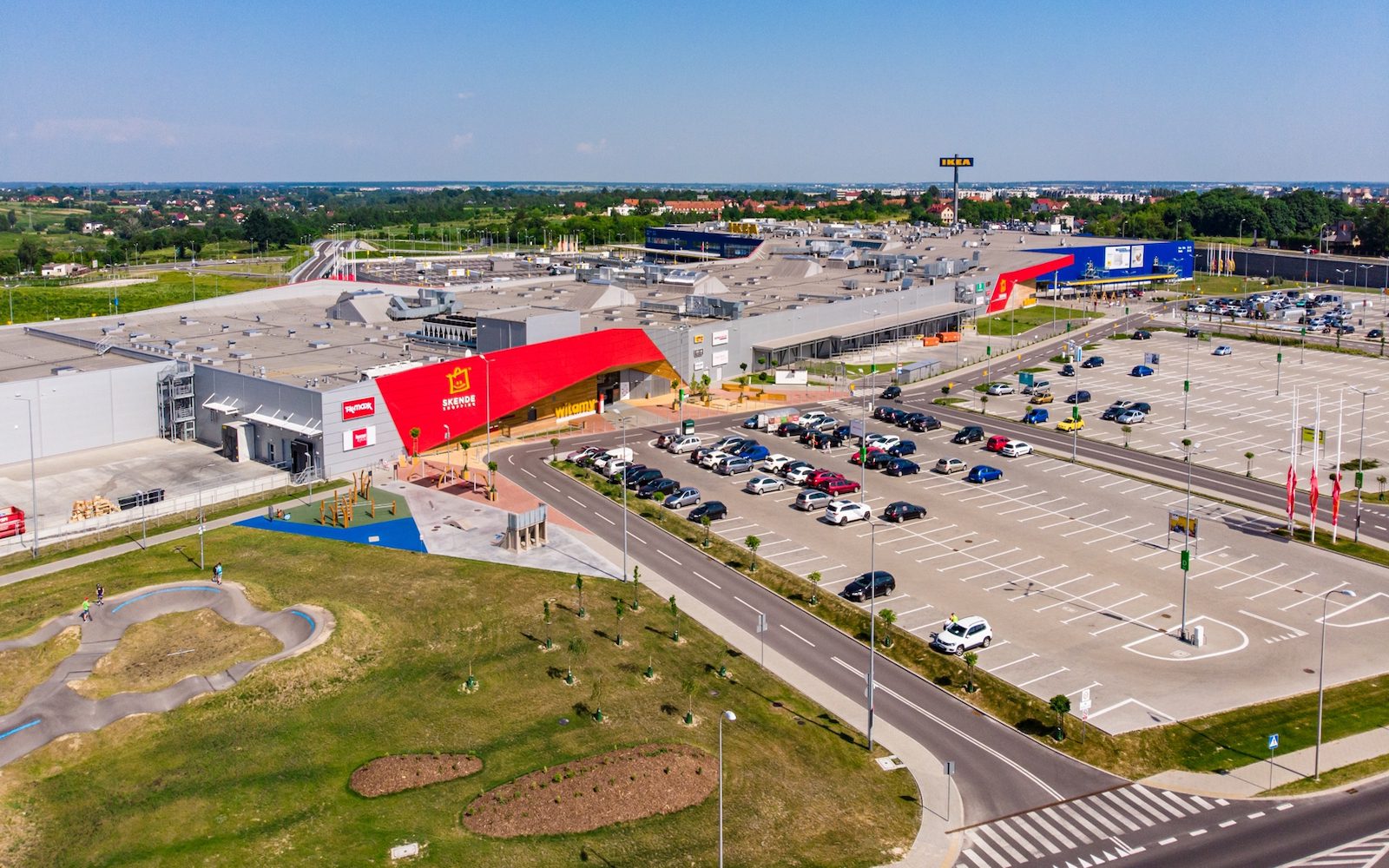 The plot of nearly 27 hectares and the height difference of up to 26 meters was a great engineering challenge. The location of the center on such difficult terrain required reconstruction of all infrastructure nearby. The project included reconstruction of Spółdzielczość Pracy Avenue and Nasutowska street, and also creation of a completely new Kupiecka street.