Location:

Rzeszów, ul. Spacerowa

Client:

CIS Developer

Area:

34 000 m2
Type:

Multi-family

Status:

Idea

Design:

2019
MWM Team:

Marcin Smoczeński, Maciej Łobos, Adela Koszuta-Szylar, Joanna Nowak-Magda, Jakub Lazarowicz, Aleksander Podvornyi, Łukasz Fedczyszyn, Agnieszka Hulak, Marek Kowal
The aim of the project was to create buildings that ensure smooth transition between the existing, low-rise single-family housing zone and the newly designed multi-family housing estate. The buildings rise from Spacerowa street, which is a buffer zone between both types of buildings. They form a characteristic "residential hill", whose height follows the existing terrain.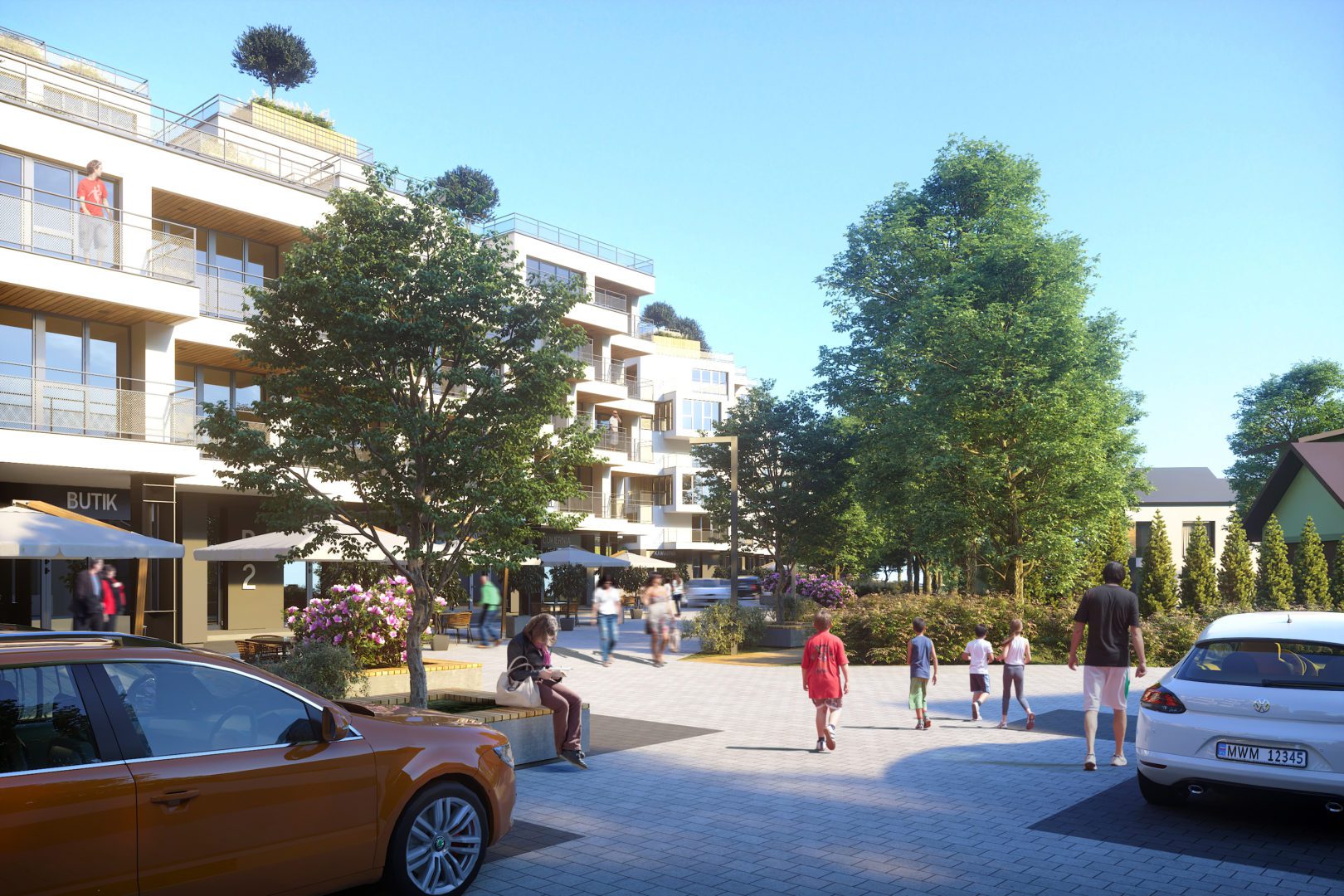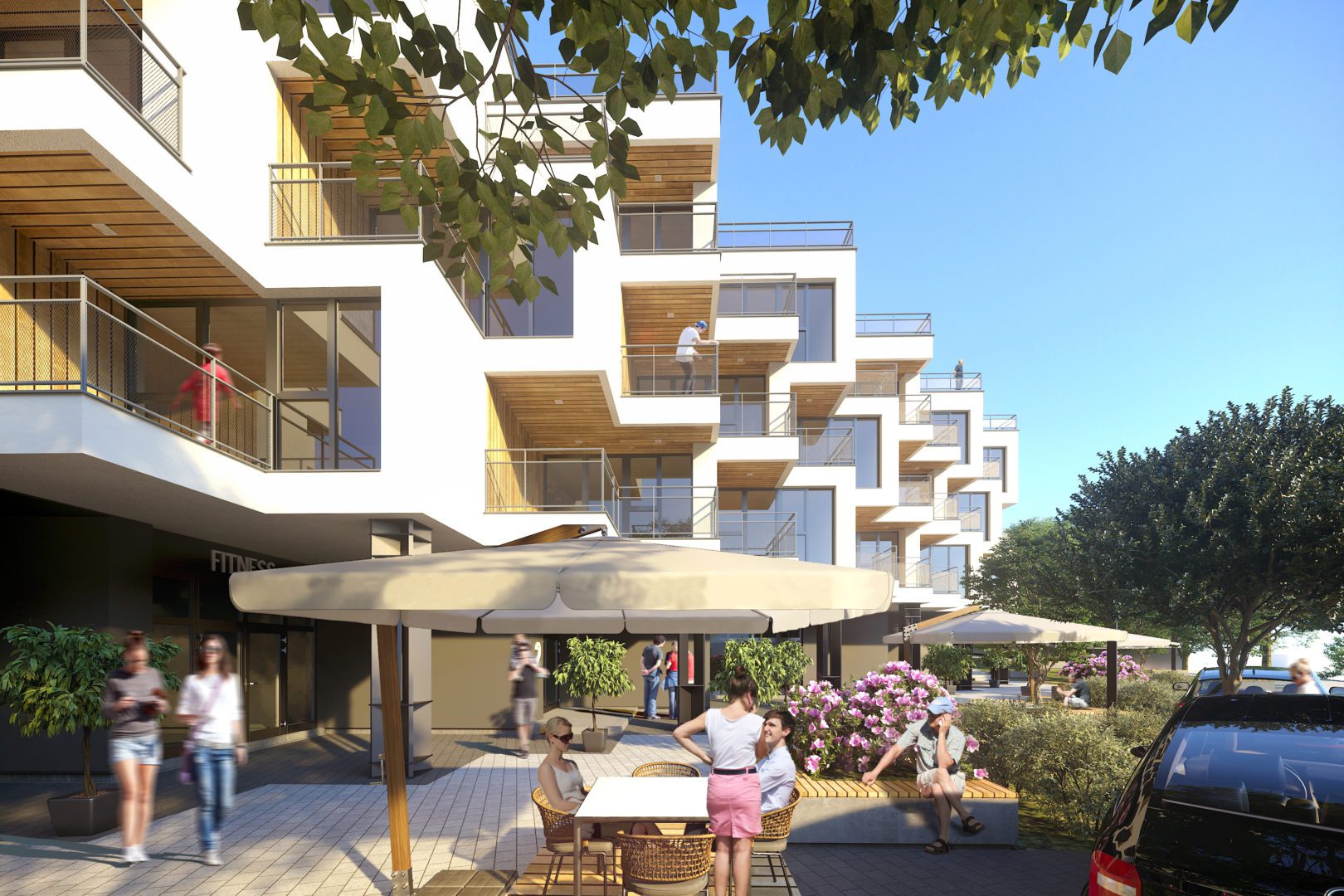 The ground floors of the buildings along Spacerowa street are intended for public commercial premises, and the street itself will be transformed into a promenade – a "woonerf zone" with limited access for cars. Greenery, elements of street furniture, safe access to public recreational areas and services provide a natural, friendly space for the activation of the inhabitants of the entire district.
Dynamic building body rise towards the south, creating two distinct quarters of development. This arrangement ensures proper gradation of space and maximizes the number of apartments that have  panoramic view of the city and optimal access of the sun. Subsequent apartments arranged in the form of clearly visible segments with wide terraces create an expressive and sculptural form. Fragmentation of facades into small blocks optically breaks the block into smaller elements, adds depth, saturates it with diversity and gives a human scale.
The spacious terraces form outdoor gardens and are characteristic element of the design. Planned greenery has a significant impact on the well-being of residents, as well as access to views and fresh air. Terraces and flower pots will additionally act as retention tanks for capturing part of the rainwater.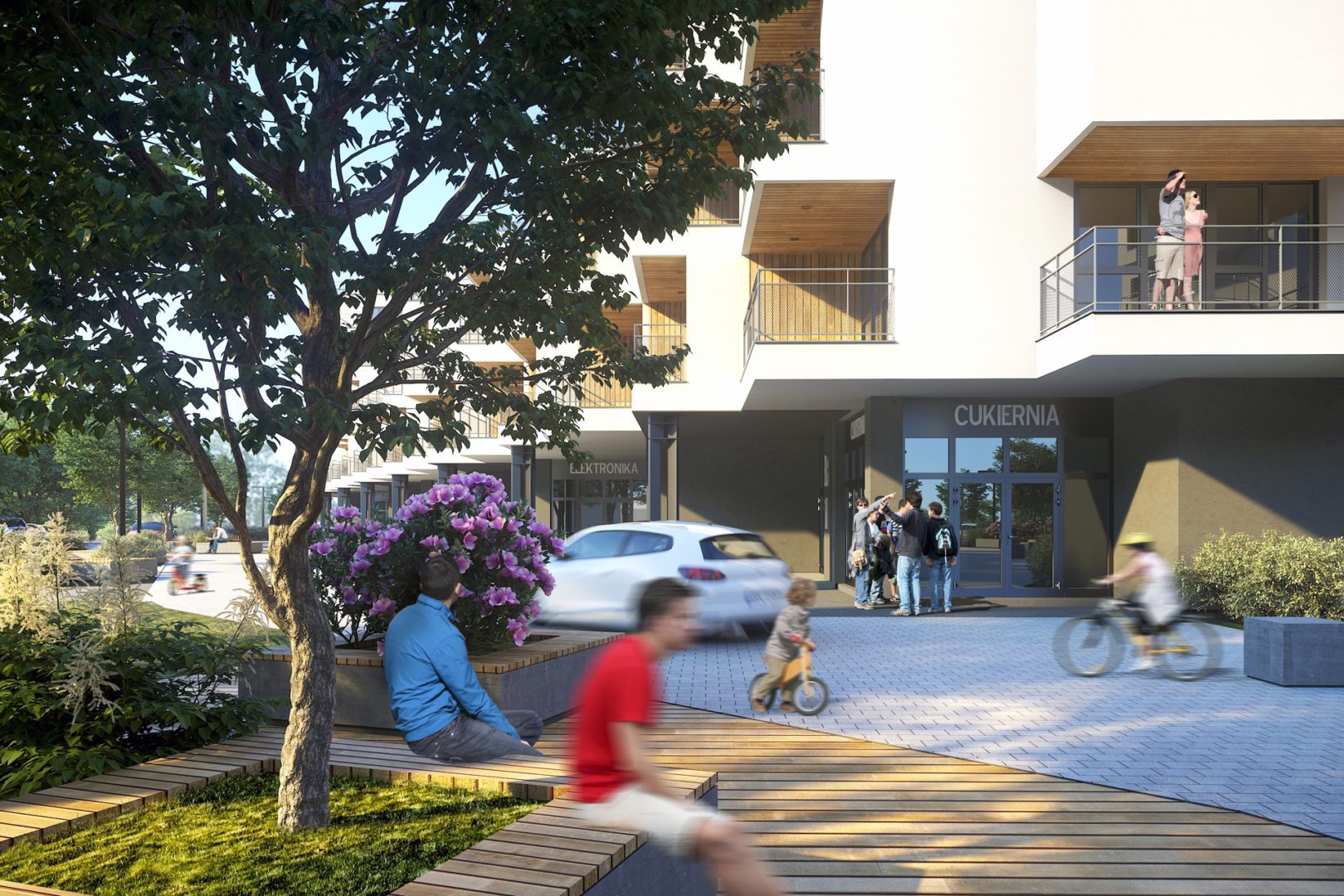 Presentation of the housing estate project located in Rzeszow at Spacerowa Street from 25.07.2019