Location:

Rzeszow, Grottgera Str.

Client:

PKS Rzeszów

Area:

42 000 m2
Type:

Infrastructure, Multi-family, Office, Public, Retail, Urban Design

Status:

Design

Design:

2021
MWM Team:

Maciej Lobos, Marcin Smoczeński, Adela Koszuta-Szylar, Krzysztof Mazur, Katarzyna Grabiec, Marek Kowal, Jakub Lazarowicz, Marta Frankiewicz, Paweł Dobrzański
SYNERGY
A traditional city is a place where we live, work, relax, shop, and access various services without having to travel long distances. It is also a constantly changing and pulsating mix of different functions and needs that drive and reinforce each other, creating a kind of synergy – an added value appreciated by residents. Compact, intensively built-up neighborhoods full of different functions also mean higher safety levels and lower infrastructure costs.
FLEXIBILITY
Technological development and the pace at which our lives change means that buildings must also change and adapt to new market requirements and customer needs.
The project involves the creation of a multifunctional complex, integrating the functions of two bus stations, commerce, services, offices and housing in one compact quarter of the urban development.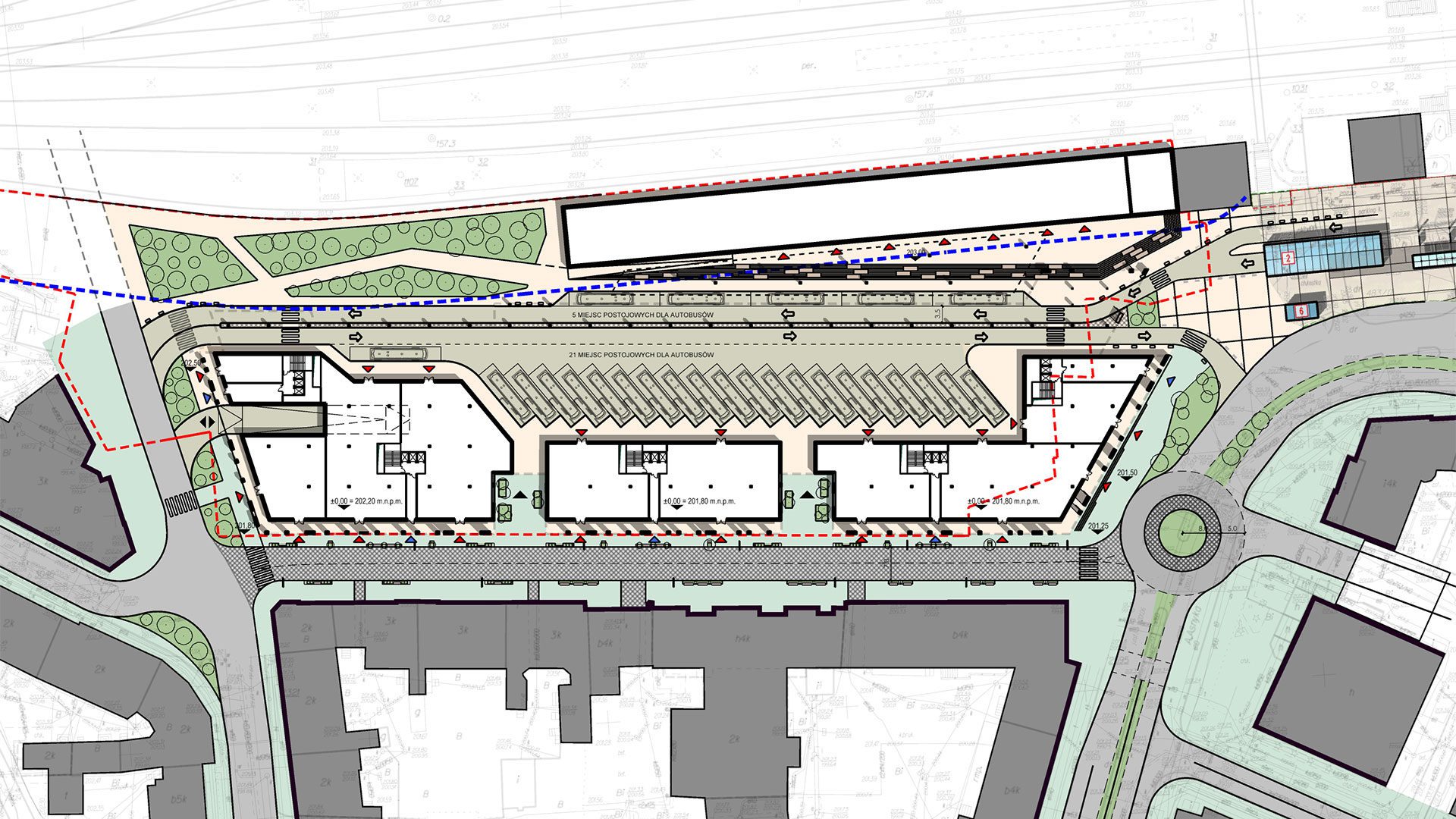 Behind the commercial functions, in the depth of the first floor, the location of a new bus station and public transport stops has been planned.
The project also includes redevelopment of a part of Dworcowy Square, Grottgera Street and revitalization of the complex of historic railroad warehouses located along railroad tracks. On the northern side, as a buffer for utility rooms, a 3-storey garage has been planned, which will serve the new building and take over the parking spaces removed in the surroundings of the railway station.
GROTTGERA STREET
Redevelopment of Grottgera Street assumes creation of a safe zone for pedestrians, ultimately limited for motor vehicles.
The main façade of the complex, forming the northern frontage of the street, has been divided into three distinct sections, which optically break up the length of the building and refer to the traditional tenement houses.
Between the façade sections, the public space is planned to be extended in the form of small squares with direct entrances to the new bus station.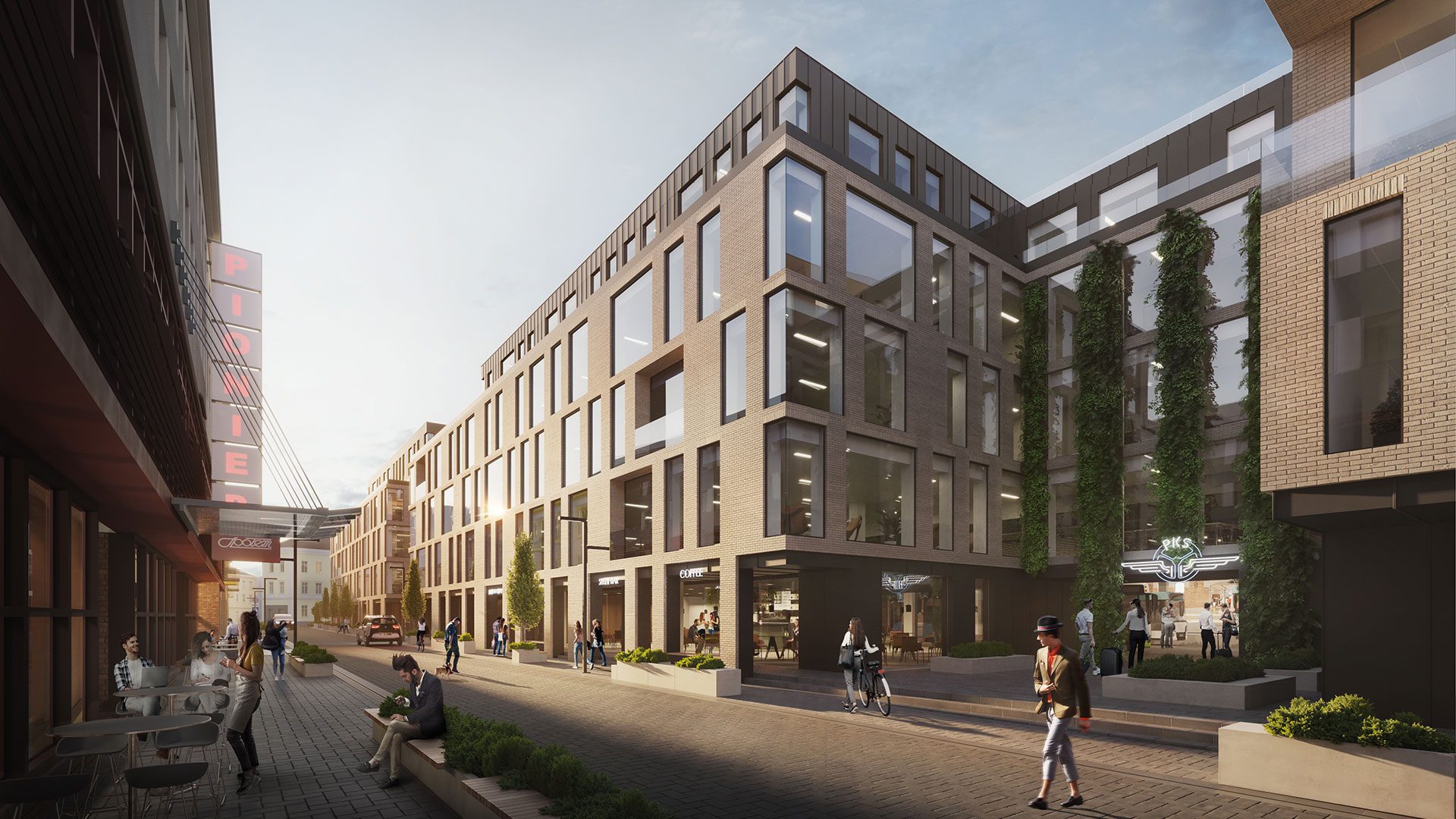 "THE NEW LOFT"
On the upper floors, open spaces have been planned for residential, office and service functions. The assumption is to create a fully adaptable building, which will function as a "new loft". – space that, just like the old industrial buildings, can be freely arranged and adapted to market requirements, without the need to interfere with the main structure and installation systems.
The height of the tiers, open plan without structural walls, flexible installation systems, are to enable free adaptation of the space to the users' needs without high costs of reconstruction.