Location:

Rzeszów

Client:

City of Rzeszow

Area:

42 000 m2
Type:

Public, Office

Status:

Idea

Design:

2009
Scope:

Competition proposal
MWM Team:

Marcin Smoczeński, Maciej Łobos, Wacław Matłok, Adela Koszuta-Szylar, Jakub Dudek, Piotr Rzeźwicki, Tomasz Kudła, Jakub Brzewski, Wojciech Bocheński, Agata Podolec
Colaborators:

Visualizations:

Fatamorgana
Awards:

Wyróżnienie w konkursie SARP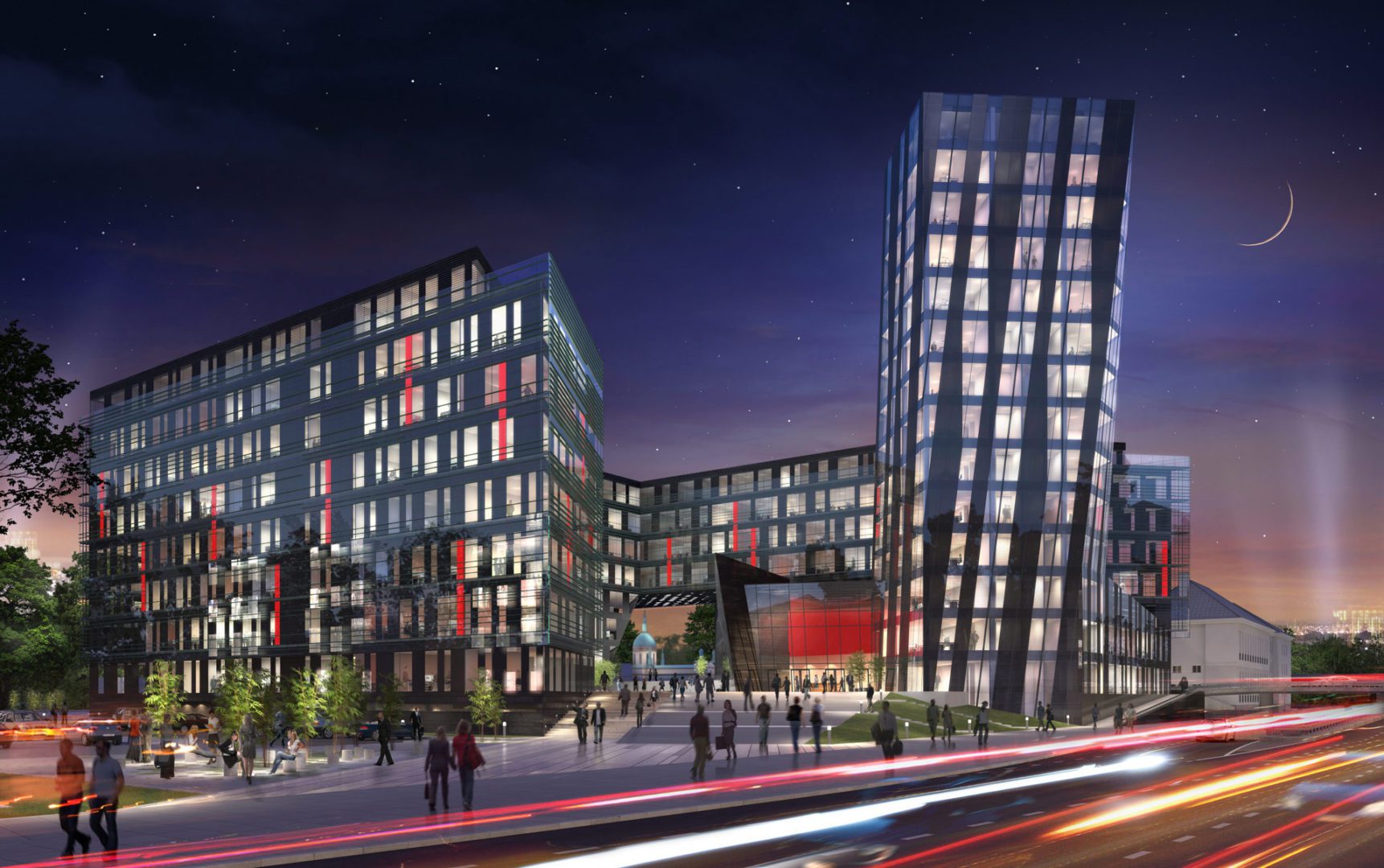 The City Hall is one of the most important buildings creating the city. Around it, as around the market, churches, opera houses, courts or museums, urban space is formed. In European culture, the Town Hall together with the Market Square was the center point of the city, a symbol of power and a landmark in the space.
The design of the new Administrative Centre consciously refers to this tradition. The Town Hall Tower creates a strong dominant in space, symbol of modernity and innovation of the city. The square in front of the building is designed as a modern analogy of the market-forum, which is the place where people gather. Public functions are located on the ground floor of the building. The cut corners open the square to the rest of the city.
The Administrative Centre is not only the seat of the local authority, but also a public facility open for people's every-day reality. The building manifests its presence in space in a form open to the flow of people and emotions. The glass facade and the visible from the outside City Council Meeting Room symbolize the sincerity and transparency of power.
The new City Hall, together with the building of the Rzeszow Shopping Center across the street, is a natural closure of the inner-city zone. The immediate vicinity of the "mega-object" forces use of forms emphasizing the rank and importance of the Town Hall body. The seat of the city authorities, despite the much smaller volume, will be unambiguously perceived as a building with an incomparably larger rank.