Location:

Lubaczow, Main Market

Client:

Powiatowy Bank Spółdzielczy w Lubaczowie

Area:

1 450 m2
Type:

Public, Office

Status:

Completed

Design:

2013-2015

Construction:

2015-2017
Scope:

Concept Design, Building Permit Design, Executive Design
MWM Team:

Wacław Matłok, Marcin Smoczeński, Adela Koszuta-Szylar, Aneta Hetnarowicz, Natalia Rozenbajger, Dawid Kudła, Grzegorz Buczyński, Urszula Papuga
Colaborators:

Machanical & Public Health Engineer:

IMG, RESAN

Interior Design:

Pracownia Projektu Znamirowska & Pałka

Photo:

Tadeusz Poźniak
The headquarters of Bank Lubaczów located in the northern corner of Lubaczowski Market Square has a simple, neutral form that does not try to imitate traditional architecture of surrounding frontages.
Division into two variegated, intersecting blocks and withdrawal of the last storey in regard of the building line was intended to create a form that, despite its size, will not overwhelm the surroundings.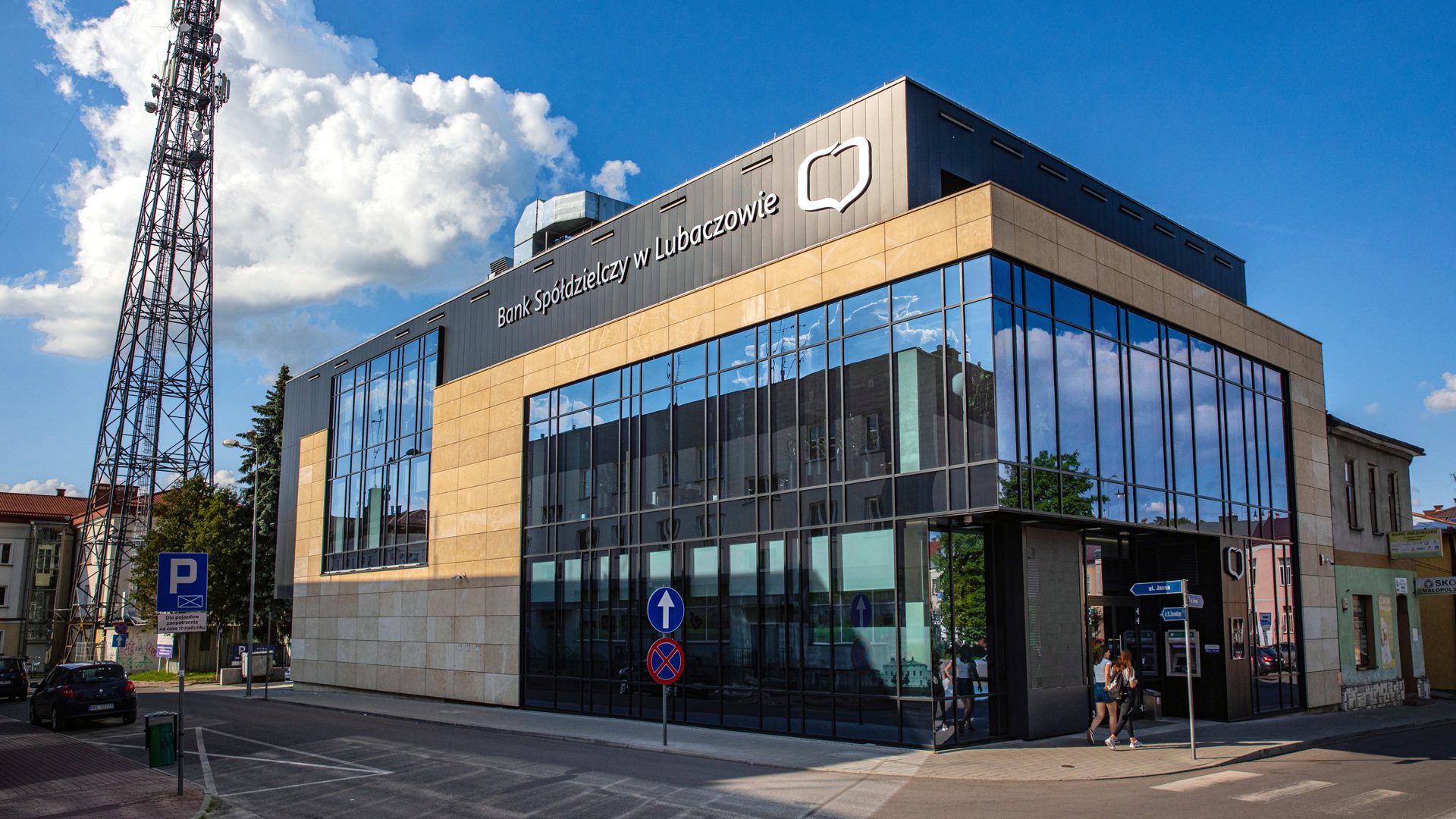 In the transaction room, which is the heart of the bank, a backlit reproduction of archival map of von Miega with an area of several square meters was installed. The map shows Lubaczów and the surrounding area at the end of the 18th century and is one of the largest attraction of this kind in Poland.