Location:

Rzeszów, Jasionka

Client:

Podkarpackie Region

Area:

20 000 m2
Type:

Public

Status:

Idea

Design:

2011
Scope:

Competition design
MWM Team:

Maciej Łobos, Marcin Smoczeński, Adela Koszuta-Szylar, Tomasz Kudła, Jakub Marchwiany

The building was supposed to become a symbol of modern Rzeszow, a city with metropolitan ambitions, claiming the title of Capital of Innovation.
In front of the main entrance, a large square was designed for organization of open events. Thanks to use of the extensive arcade created by the corner of the building, it is roofed in major part.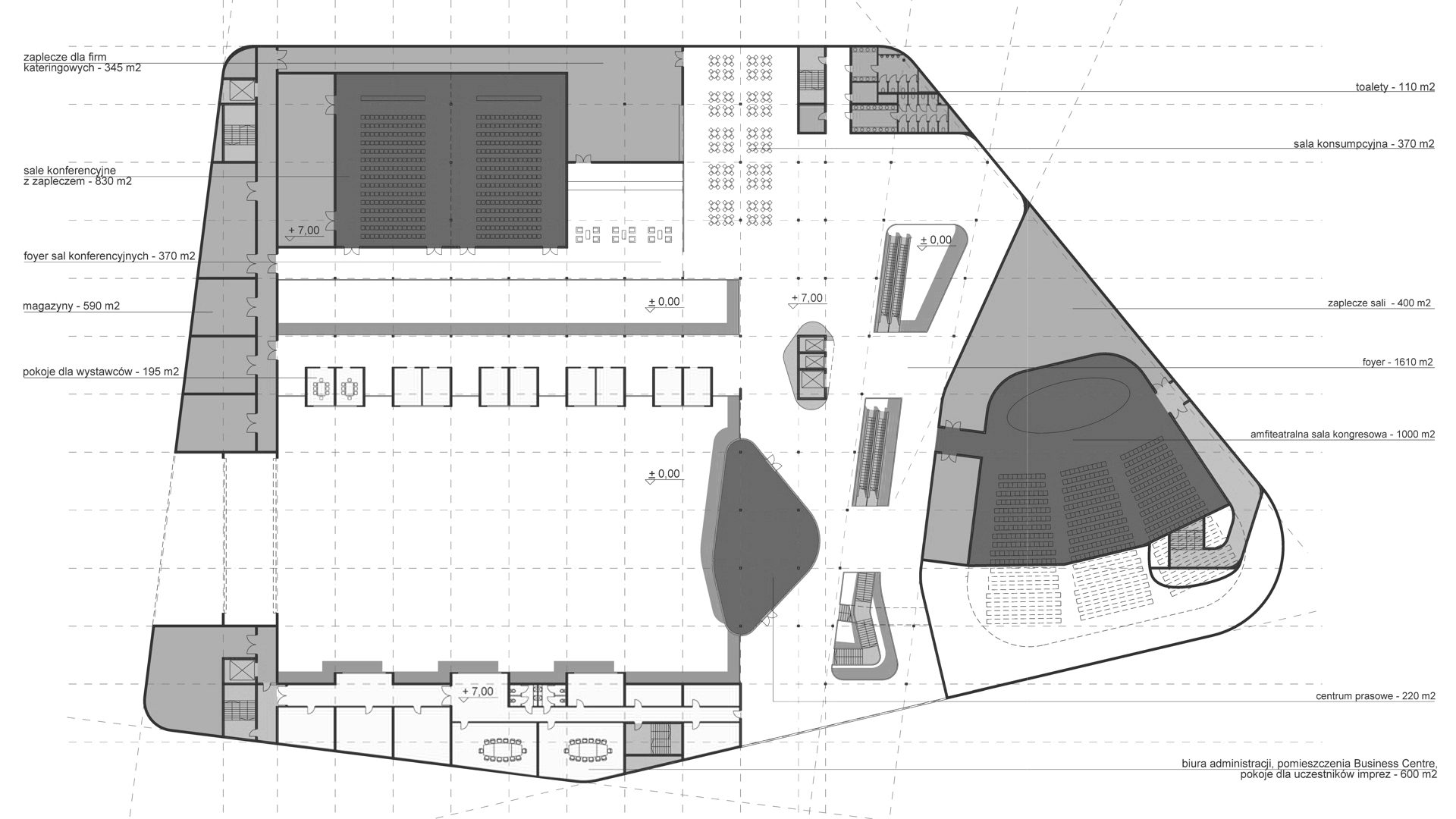 On the upper floor of the building there is a complex of multifunctional rooms, chat rooms, press center and catering facilities. In a characteristic corner detached from the ground, the Great Hall was located for 700 seats. Multifunction rooms can operate independently or, after sliding a sliding wall, create one large space.
Chat rooms and a press center are located around an open courtyard located on the ground floor of the exhibition hall, thanks to which they have a direct view on the events taking place at the fair trades.