Location:

Maribor, Slovenia

Client:

The city of Maribor
Type:

Public

Status:

Idea

Design:

2010
Scope:

Cempetition proposal
MWM Team:

Maciej Łobos, Marcin Smoczeński, Adela Koszuta-Szylar, Piotr Rzeźwicki, Tomasz Kudła, Agata Podolec, Wojciech Bocheński, Lucjan Kuc
The design prepared for an international competition organized by the Slovenian city of Maribor in cooperation with the International Union of Architects (UIA). In 2012, Maribor served as the European Capital of Culture and on this occasion the city authorities prepared a program for revitalization of the areas along the Rawa river. Located just by the river bank, the building of the new Art Gallery was to become a central element of the whole project and an accelerator of urban activity.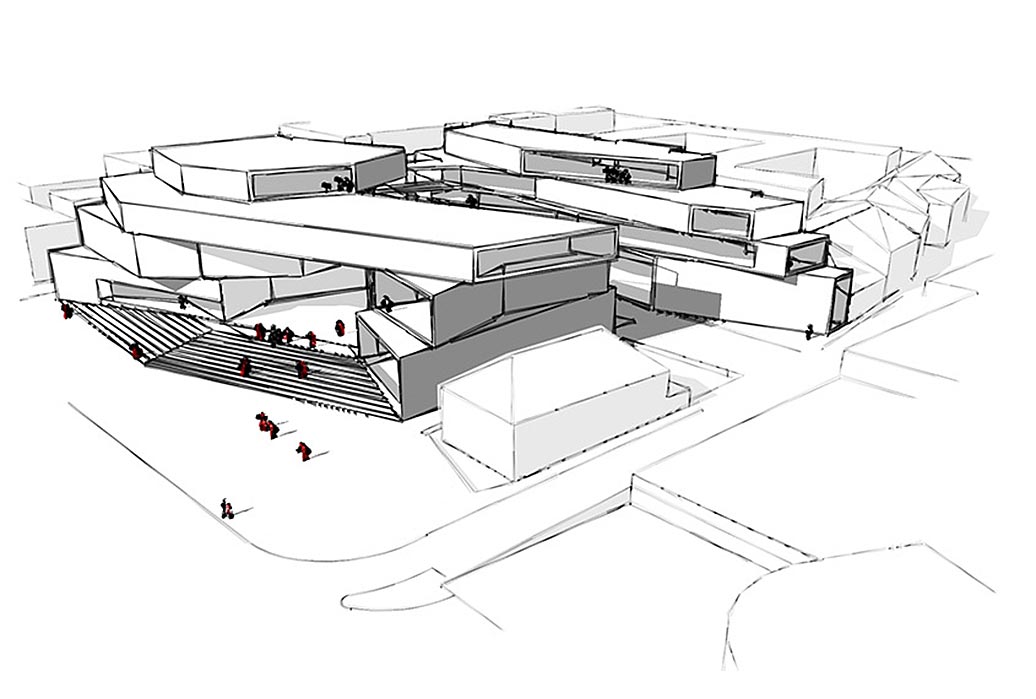 The competition proposal involved construction of a museum in the form of a quarter of urban development referring to the historical medieval fabric of the city center. The particular floors recede gradually as they move away from the river, thanks to which the building does not overwhelm with its size. The reversing of the front facade creates a large square in front of the building, reveals the view of the historical objects and creates a front field for the organization of outdoor events.
The individual buildings contain main exposition, the Children's Museum, the Library and the Museum of Architecture were connected in the underground part by a common exhibition space. The central point of the complex is the glass hall connecting all floors, which is also a public square.